You are here
Treat your pooches to a 'paw-fect day'
Treat your pooches to a 'paw-fect day'
Over 100 pooches attended the pooch party with great enthusiasm and fervour
Mumbai, 8th February 2023: Oberoi Mall, one of the trendiest retail shopping destinations in Mumbai organised a fun-filled event for pooches and pooch parents on 5th February 2023. The mall announced the launch of its Pet's IP called 'The Pooch Party', to bring fur babies and pet parents closer enabling them to play and make new pooch friends. We intend to make it a yearly event that will be solely dedicated to the pooches to spend a fun-filled time at Oberoi Mall with various pet-centric activities.
The Pooch Party had various engagement activities and icebreaker games, along with dog grooming and sessions on nutrition that gave the perfect excuse to get out of the house and have fun with the pets. The highlight of the event was the unique ramp walk that allowed pet parents to flaunt their pets. The occasion also lets paw-rents take the opportunity to express affection and love for their pooches and take the Fur-Fect family picture.
Speaking about the Pets IP, Mr. Sameep Pathak, CEO-Mall, said, "We are happy to launch our Pets IP. The bond between humans and pets is not just good for human health but can also help build community. The thoughtfully curated activities and sessions helped in strengthening pooches and their parent's connection. It is a pleasure for us to see pooches and pawrents enjoying every bit of their time at our mall and we hope to continue to find various means to strengthen this bond further."
The purpose of the "Pooch Party" is to lock away the chew toys and provide a special venue for furry friends and pet owners to mingle, celebrate this unique companionship, and strengthen family ties. These kinds of activities also foster relationships, affection for animals, adoption awareness, and the development of a pet-parent community. With initiatives like these, Oberoi Mall takes every opportunity to deliver memorable and unique experiences for its customers.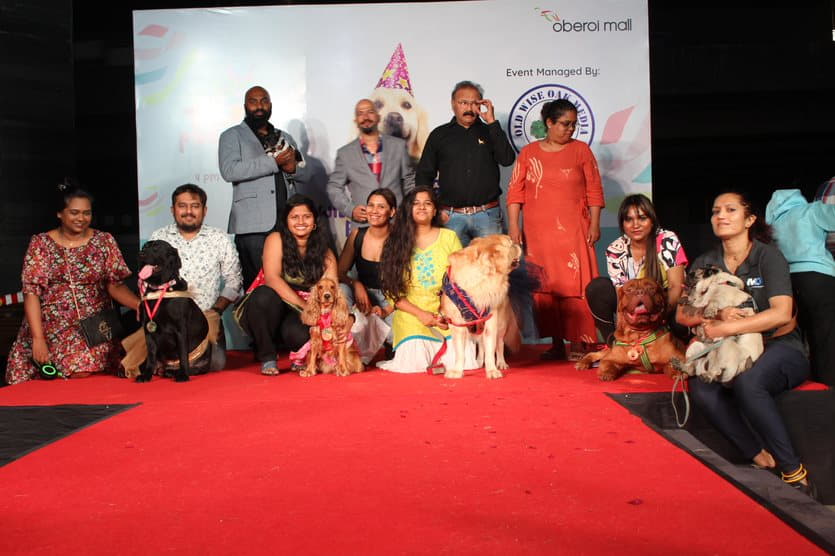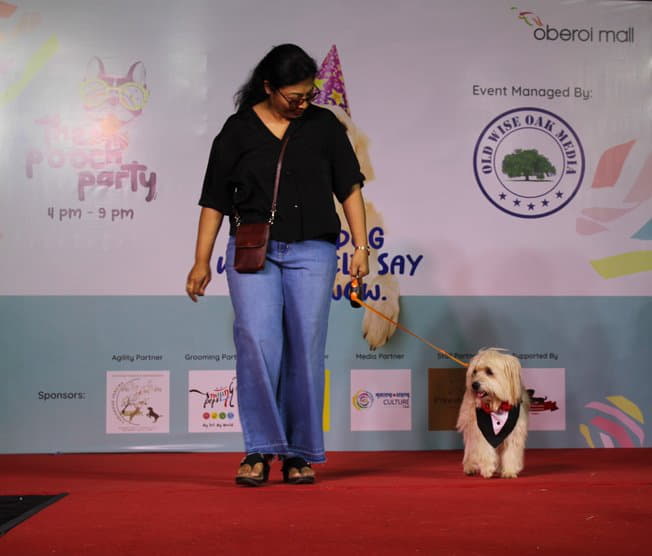 About Oberoi Mall:
The Oberoi Mall is located at Goregaon (East) on the Western Express Highway and offers almost 5.52 lakh square feet of Fashion, Food, Entertainment and Leisure. It has occupied a significant position in the minds of customers and retailers. By reflecting and enabling customers' lifestyles and delivering affordable luxury with a 'customer first' philosophy, the Mall has distinguished itself as something truly special on the retail landscape.
The Oberoi Mall is India's first LEED V4.1 O+M Platinum USGBC certified retail destination. The Mall also houses brands like Zara, Marks & Spencer, Lifestyle, Sephora, SS Beauty, Forevermark, Tanishq, GKB Opticals, Croma, Unicorn, Adidas, Nike, Puma, Asics, Levi's,  Allen Solly, Helios, Ethos, The Bombay Store, The Souled Store, Fabindia, and so on, along with great dining options like Olive Bistro, Social Goregaon, British Brewing Company, Coco café, Poetry, Starbucks to name a few.Mall also caters to entertainment brands like Timezone, Play N Learn, PVR Icon with 6 screens, Play House (dedicated to kids), etc. More information about the company is available at https://www.oberoimall.com