You are here
Red Carpet Return to Viviana Mall
Red Carpet Return to Viviana Mall
Viviana Mall rolls out welcome back surprises for lucky patrons!
Viviana Mall rolled out the red veritable carpet on its reopening day to welcome customers back after close to six months of lockdown after the Thane Municipal Corporation permitted malls to reopen in Thane starting Wednesday.
The first few visitors were the privileged ones to get a gift to be the first customers of the mall after the lockdown spanning close to six months. During the initial 10 days, there will be surprise gifts for 10 customers daily. These 10 individuals will be randomly selected during the day and provided the gift on the spot while they are engrossed in their shopping experience at Viviana Mall.
Shoppers returning to the mall on the grand reopening day, after the extended break will actually walk down a red carpet. There will be a grandiose festivity like atmosphere at the entrance to give a royal reception to shoppers.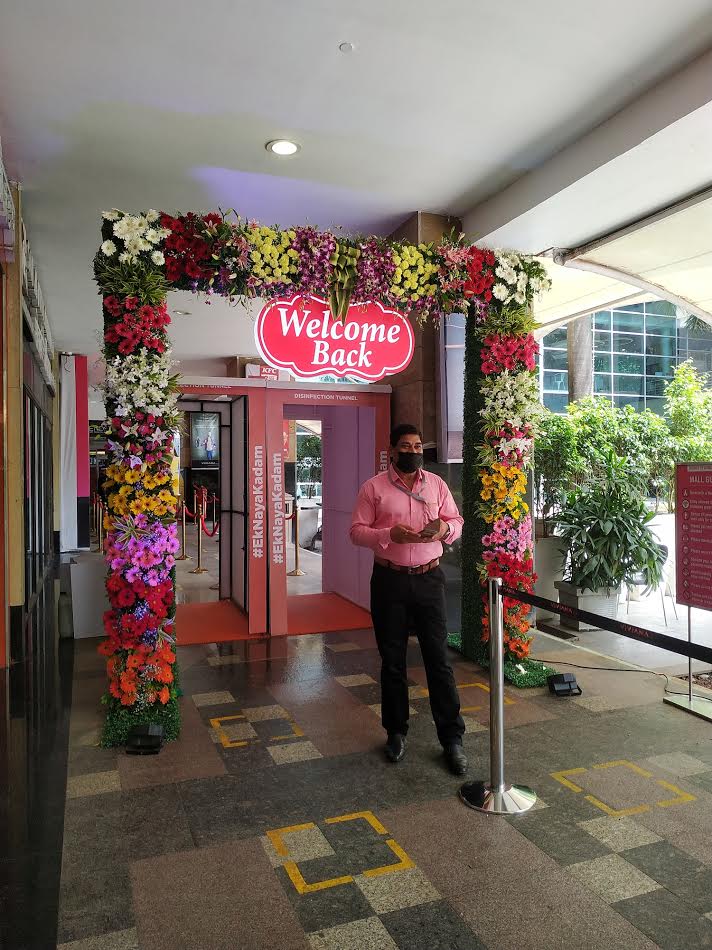 Selfie points too have been set up at the mall with special décor and installation at different locations in the common areas.
"We understand from our surveys and loyalty program member's feedback that there was a certain eagerness to visit the mall and we wanted to create the perfect ambience and experience to welcome our valued patrons back. In keeping with our punchline of 'Celebrate Everyday', we rolled out the red carpet as a step towards #EkNayaKadam or a new normal. We have also ensured that all the necessary protocol for ensuring the safety and security of our patrons continue. Industry benchmark hygiene and sanitisation, coupled with a vigilant staff and mall partners will ensure that our customers not only have a grand experience but also a safe and hygienic one," said Ms. Rima Kirtikar, Chief Marketing Officer, Viviana Mall.
"All of us were eagerly waiting for the malls to reopen. As a responsible shopping centre, we have taken all possible precautions to make our premises safe. We would request all the visitors to adhere to Covid-19 safety guidelines in ensuring you and those around remain safe. As an additional safety measure, every night the entire mall premises will be disinfected to welcome guests the following day. We have adopted several other measures as well to provide a controlled and safe environment. Mall's safety and sanitisation processes are gold standard certified by London-based RSM Astute Consulting," said Mr. Manoj K Agarwal, Chief Executive Officer, Viviana Mall.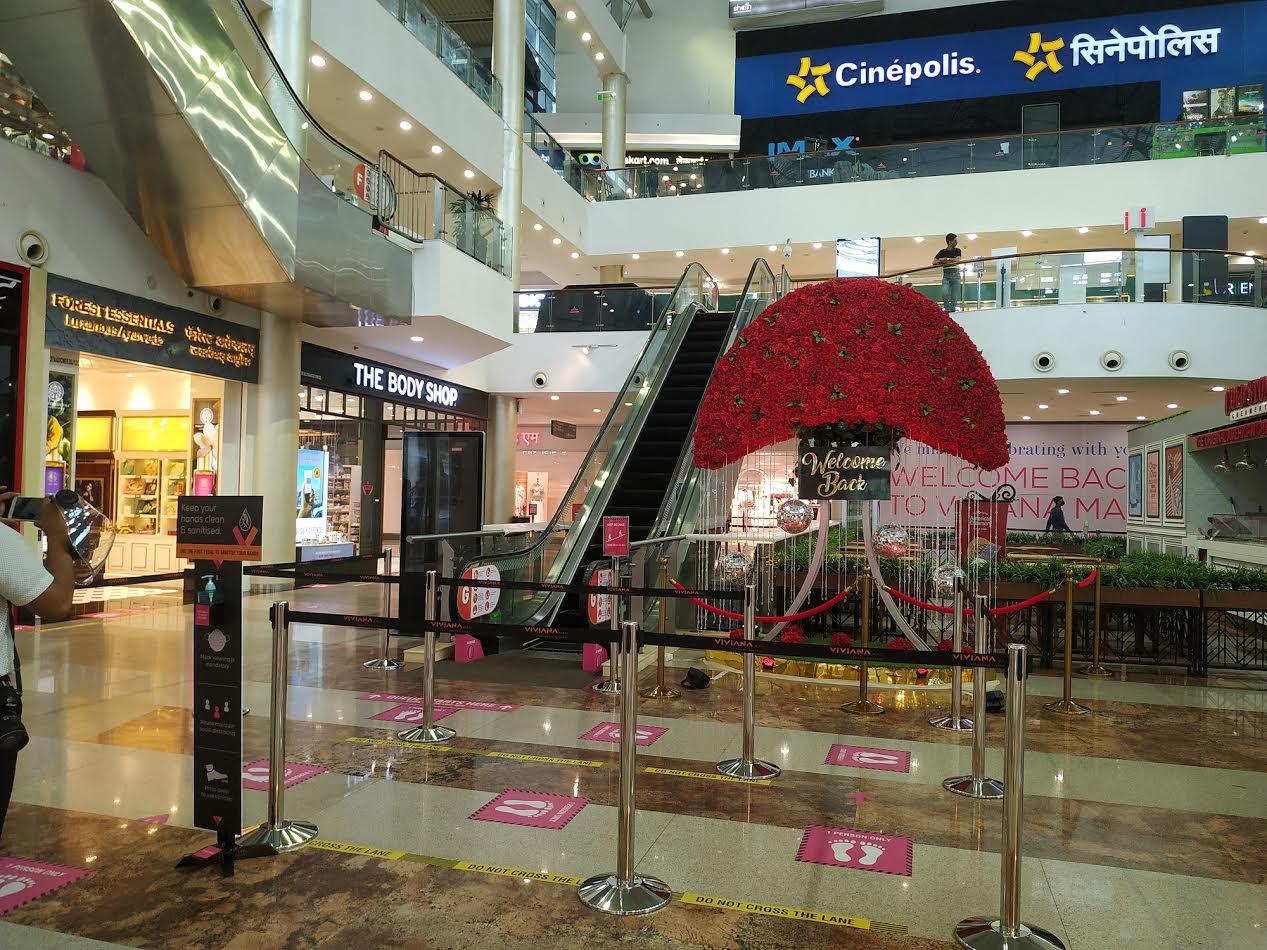 Mall's management has kept sanitisation tunnel at all the entrances along with installation of Ultraviolet Germicidal Irradiation (UVGI) treatment and scanning of bags. UVGI technology has been incorporated with the air-conditioning systems to keep coils continuously clean and disinfected. Regular deep cleaning and fumigation are also being carried out by the Viviana Mall management apart from hosts of other precautionary measures such as lane marking, distancing at the food court, restrictive entry at stores, heightened cleanliness, etc.
Besides, in order to be rest assured about maintaining the safety of their patrons, the mall has tried to make the best possible use of Ultraviolet radiations (UV rays) in disinfecting all the common areas inside the mall. Viviana Mall has installed UV lights for sanitising the escalator belts from beneath.
Safety & Sanitisation measures by Viviana Mall:
·         Floor markings to maintain social unidirectional flow of visitors at mall
·         Contactless sanitiser dispensers at various pick points and entrances
·         Queueing with social distancing at all the stores
·         50% of the total seats and tables re-arranged at the food court to maintain physical distancing
·         Elevators to be allowed only for the physically challenged visitors and expectant mothers
·         Temperature check at various entrances of the mall, before visitors are allowed to enter the mall
·         Spraying disinfectant on vehicles at the entrances
·         Sanitisation tunnels at various entry points of the mall, for visitors, retailers and other mall staffs
·         Ultraviolet germicidal irradiation (UVGI) installed in Air Handling Unit to keep coils disinfected
·         UV tower installed inside the mall to disinfect certain areas
·         Regular sanitisation of changing rooms
·         Regular disinfection of the floors, seats and railings by sweeping and mopping
·         Contactless order and payment system set up at the food court
·         UVGI sanitisation of escalator handrails
·         UVGI disinfection of bags while getting scanned at the entrances
·         UV boxes set up at the food court to sanitise the of all wares used to serve customers
·         Contactless hand sanitisers dispensers
·         Two isolation rooms for suspected positive patients
·         Contactless billing / payment option
·         Alternate urinals, WC and wash basins inside washrooms; for both men and women
·         Sensor based taps and sensor based soap dispensers installed inside the washrooms
·         Sanitisation of WC cubicle before permitting for next use
·         Restricted entry in retail store to avoid crowding
·         Regular fumigation
·         Regular deep cleaning