You are here
Free Accommodation For International Travelers Stuck In Goa | Emergency Lockdown Support
That Crazy Hostel Open Doors To Support Travelers Stuck In Goa 
When entire India was under lock-down many global tourist where stranded across the nation who entered India before the lock-down was proclaim. it emerged as a pandemic situation first time in nearly two decades when the entire world was facing Economy & Health crisis because of Corona Virus outbreak.
Many expatriates from different corners of world who landed in Goa are now under lock-down and have no options to go back to their own country, during such scenarios government declared to shut entire Businesses & Services fighting against this virus by stopping it spread in India.
Due to this prohibition many Travelers ended up homeless in a foreign country like India, No availability of rooms because of jurisdictional law was a huge issue in a state like Goa.
The state recorded a total of 851,048 foreign tourists from over 141 countries across the globe. Up to December 2019 the State received 8.01 million tourists this year out of which close to 40% of them where inside the state once the lock-down was announce. 
Looking at such circumstances That Crazy Hostel is supporting Travelers who are currently around Goa by offering free accommodation to them until domestic lock-down is lifted in India. Until now 28 individual Travelers are residing in That Crazy Hostel from countries like England, Switzerland, USA, India, Austria, Australia, Sri lanka, Nepal, Germany, Russia, Spain. 
This is first Hostel in India to take such courteous step providing home to many foreign nationals who where not able to leave the country under Pandemic uncertainty.
India is always a welcoming country so do Indians this act of gratitude has not only helped foreign travelers but also our first green zone state to be Covid-19 free, Goa generally rely on Tourism by such generous love & support many travelers stuck in Goa where treated like family with all given assistance combating Covid-19 together.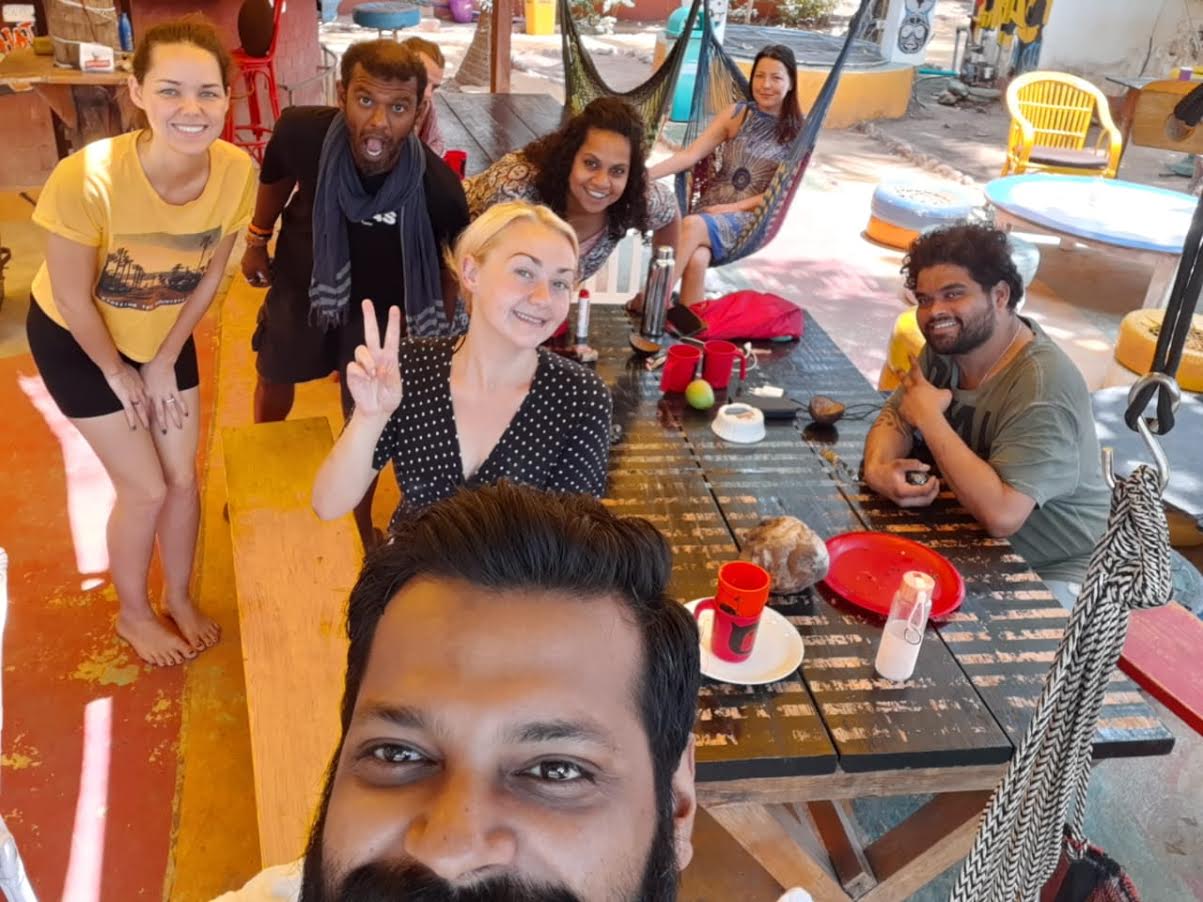 About That Crazy Hostel:  We are that crazy! An insane party traveler hostel! Located in Anjuna, Goa. That crazy is an entertainment fanatic hostel since 2017.