Frozen Fun
The Scoop On Frozen Fun. The cult status of gelatos and frozen desserts at Cream Choc, established in 2014 in Anjuna, Goa needs no introduction when it comes to their fantastic offerings. They are now repackaging their authentic Italian cold desserts under the apt brand name, Frozen Fun, with plans of expansion pan-India. They are determined in their mission and are serious about their business of spreading joy and bringing a smile to people's faces with their gelatos, which make one immediately reminisce about gelaterias in Italy, once tasted.
Italian Chef Davide Pasarella, fondly and well-deservedly known as Mr. Gelato, is the person diligently working to make sure that all those who wish to indulge their sweet cravings get to experience these premium gelatos, frozen yogurts, and more. With his 32 years of culinary experience focusing on curated gelato recipes, he brings an innovative authenticity to the always fresh Frozen Fun, making each serving the perfect blend of playfulness and exquisite taste.
Vasuki Punj, the multi faceted lady behind the brand, is determined to carry the nuanced flavours of the brand, that serves up Sicilian luxury with Indian elements, to everyone. Their gelato laboratory in Udyog Vihar, Gurgaon, serves as headquarters where their well-researched products are churned out in small batches, ensuring innovation in creation and the freshness that goes without saying.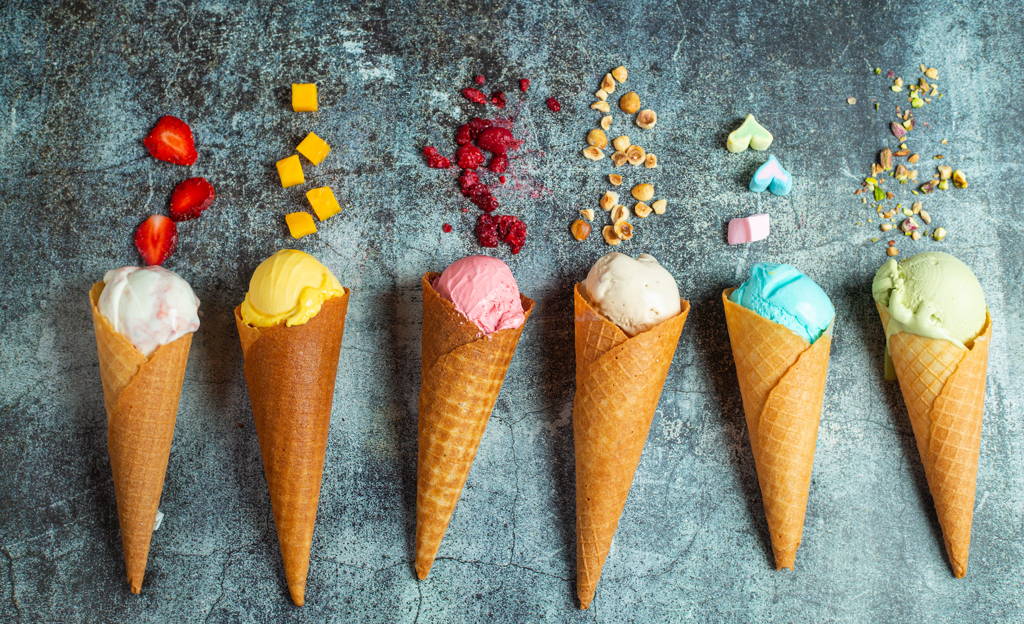 The very meaning of 'frozen' in Italian is Gelato, and their delectable bites of frozen delights are served up at their stores across Delhi, with Khan Market being their very first standalone store, and another one in Cyberhub in Gurgaon, along with a niche presence at Breads n More at Vasant Vihar and GK 2. Frozen Fun takes pride in their quality standards and are open to customizing flavours and menus as per requirements - these frozen, melt in your mouth treats can be paired with existing desserts, their sorbets can be included in cocktails, and much more.
With taste as their foundation, Frozen Fun works diligently to ensure their gelato servings are consistent and unmatchable. To achieve this, they source local, fresh and pure products, along with the finest Italian ingredients that create the benchmark for authentic gelato and frozen dessert in India.
Frozen Fun's firm belief in ethics extends to their supply chain as well, where they operate with fair practices, and strongly believe that they are only as good as their last great dessert recipe.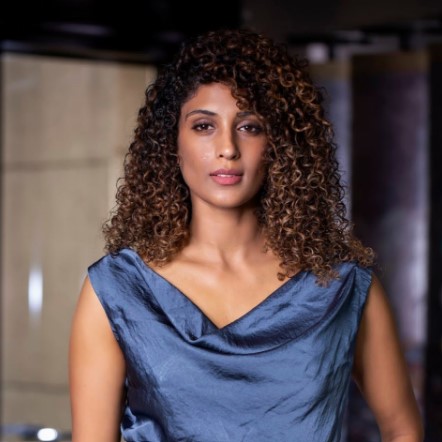 Vasuki Punj is the versatile co-founder and director of Frozen Fun, which is re-branding the delicious line of frozen delicacies of the iconic Cream Choc from Goa, taking it pan India. She wears many hats on her head, including those of being a member of both the New York and Delhi Bar councils.
In between her travels around the world on her journey toward becoming an acclaimed lawyer, Vasuki had the unique opportunity of competing in the Miss India pageant, which she won in 2011. The win also opened the gateway toward competing in the Miss Universe pageant held two months later at Sao Paulo. The lawyer turned actor turned entrepreneur identified the lack of authentic Italian flavours and taste in the Indian frozen dessert market; she vowed to undertake the task of bringing Frozen Fun's bites of delight back home to Delhi, with plans of expanding from there. Partnering with Italian chef Davide Passarella, the founder of Cream Choc and the creator of all its frozen treats, she co-founded Frozen Fun, with a mission for all to access these sweet treats, to celebrate joy in every bite.
With a focus on fresh ingredients in their well-researched and ever evolving repertoire of recipes, the brands' delectable offerings have already achieved cult status amongst its fans. Vasuki is particularly partial to not just one, but two gelato flavours from Frozen Fun, the Salted Butter Caramel and the Forest Berry Cheesecake, although she equally enjoys indulging in their vegan sorbets.
Vasuki is determined to see her vision through - what transpired as a casual remark on the lack of authentic gelatos over lunch in Goa to now a brand making its presence felt in the country's capital city. With Frozen Fun, Vasuki intends to give flavours and feelings a chance to mingle, where every fresh bite is meant to incite delight.
Davide Passarella is the talented Italian chef who is Frozen Funs' co-founder. With a choc-ton of experience with his runaway success venture, Cream Choc, established in Anjuna, Goa almost a decade ago, he collaborated with Vasuki Punj, acclaimed lawyer, model, actor and now business woman, to expand the brands' presence pan-India.
Davide, also accurately called Mr. Gelato imbibes his zesty flavour for life and spontaneity into his recipes, giving us perfect blends of exotic Italian essences and freshly available ingredients, serving up unique Indo-Italian flavours that have a massive fan following. His personal preference for the passionfruit sorbet in Summers inspired him to not only creamy, smooth gelatos, but also include vegan sorbets under the brand's offerings.
Committed to consistent quality, not just when it comes to flavours but also in keeping with the theme of the brand, the brand name was chosen as the word frozen directly translates to the word gelato in Italian. When Mr. Gelato isn't dreaming about the Goan greens when in Delhi, one can find him at the Frozen Fun laboratory in Udyog Vihar, Gurgaon, inventing new flavours to dish out at various outlets.
Website:
https://www.frozenfun.com/
Facebook URL:
https://www.facebook.com/frozenfunindia